You don't buy a kitchen in one day. It's a proces. The Kuchen Direct site assists the user in every step: discover, collect & customise.
Kuchen Direct is a kitchen supplier targeting generation Y. That's why they don't want to be that typical kitchen supplier...
To find out 'how?', we did a step back and appointed how generation Y would like to buy a kitchen. And what 'the rest' did wrong. The concept was created in four weeks using different methods and workshops together with the client and experts from different fields.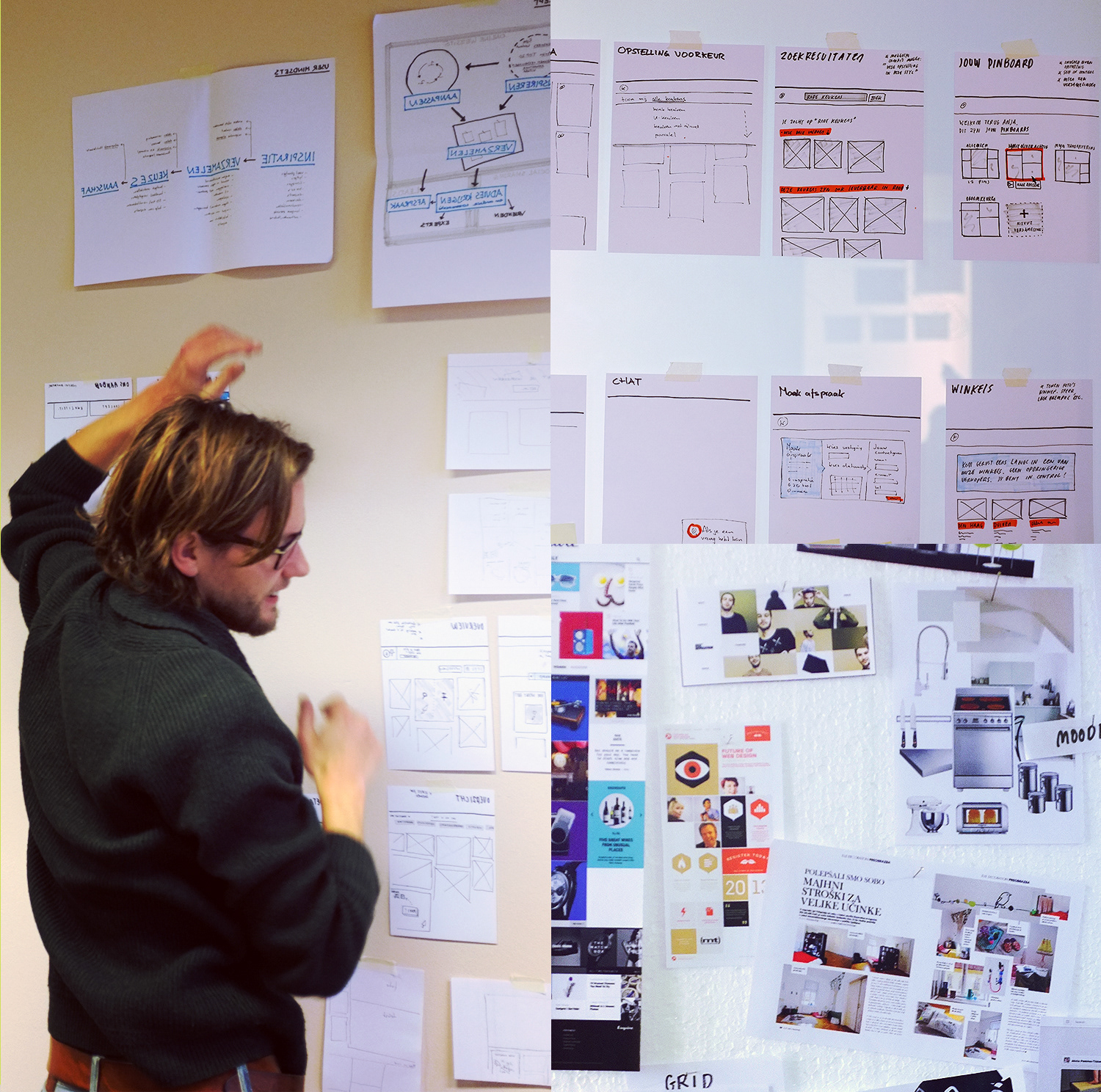 biggest insight: the mindset of the potential client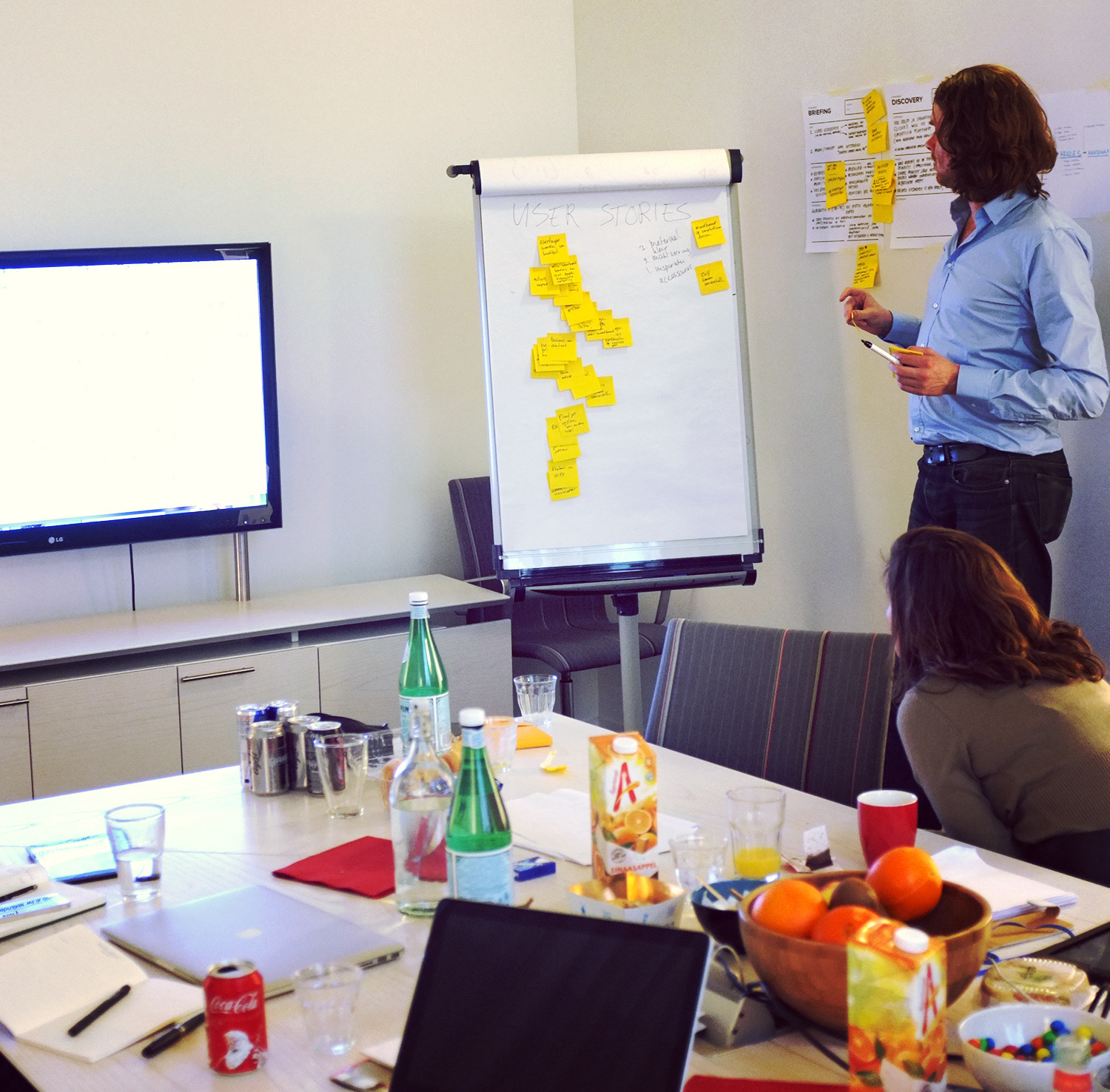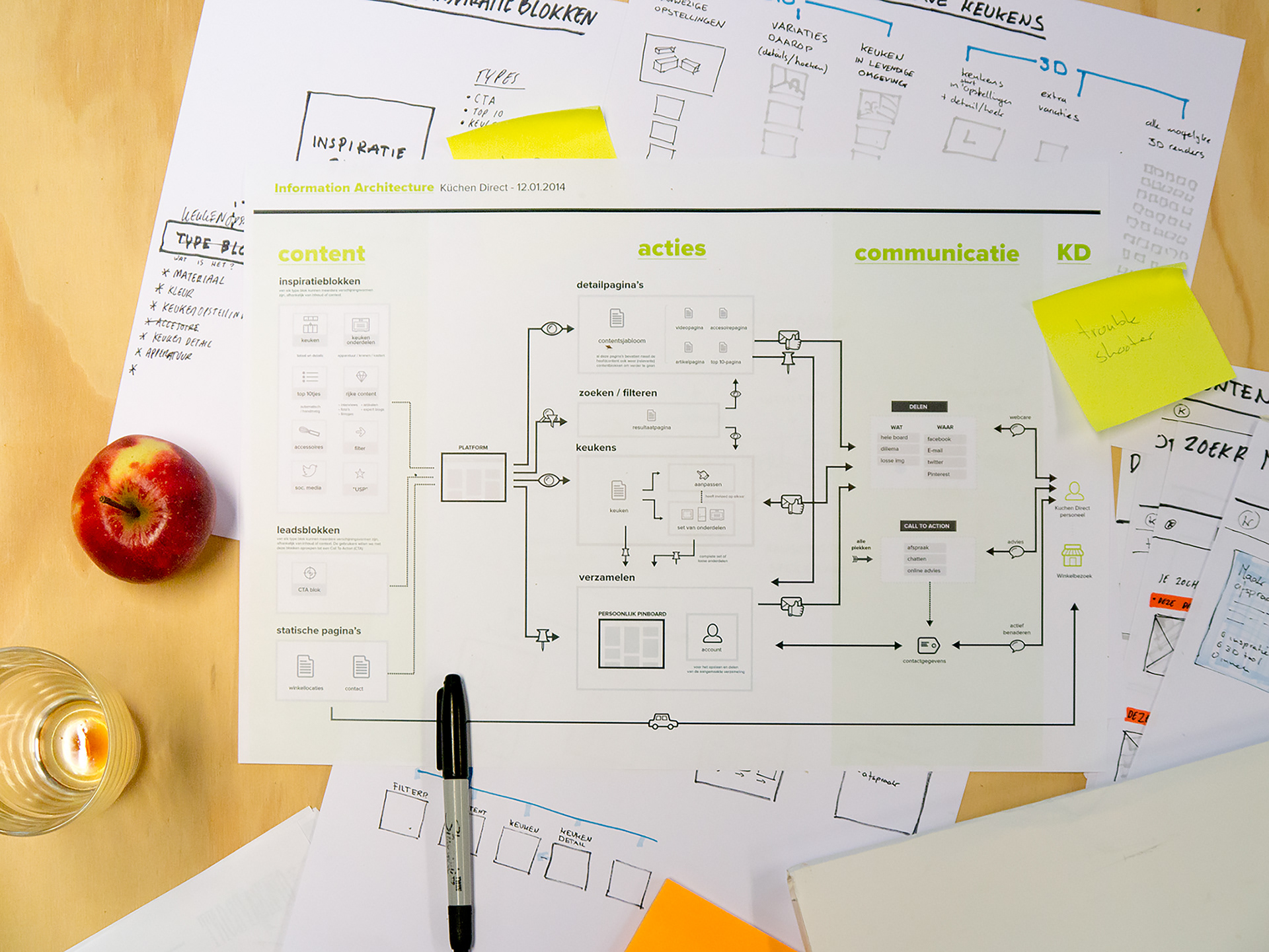 We developed a magazine-like grid with content to inspire: tips about the layout of the kichten, article about the favorite kitchen of a celebrity and top 10 with popular kitchens and examples of kitchens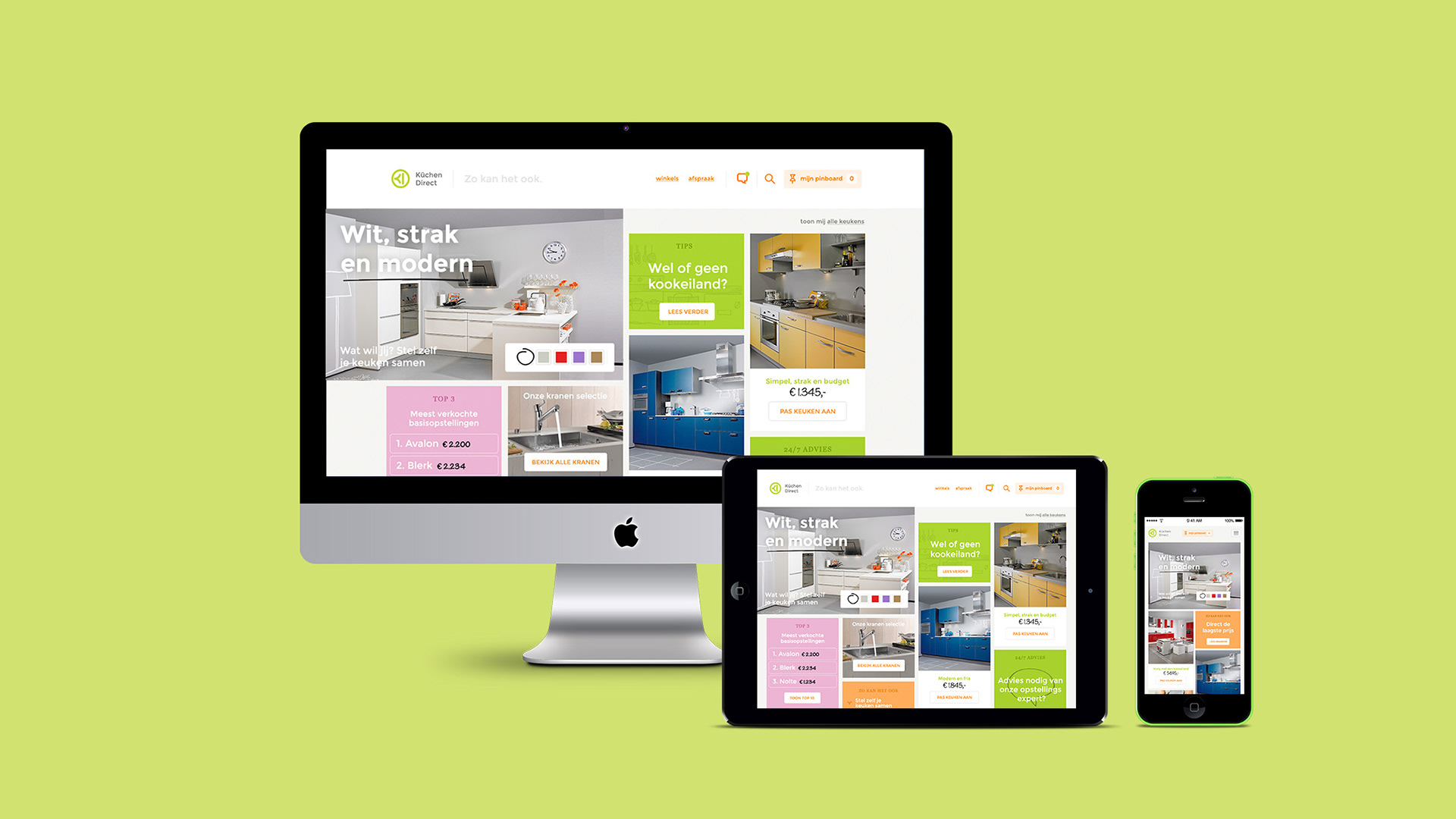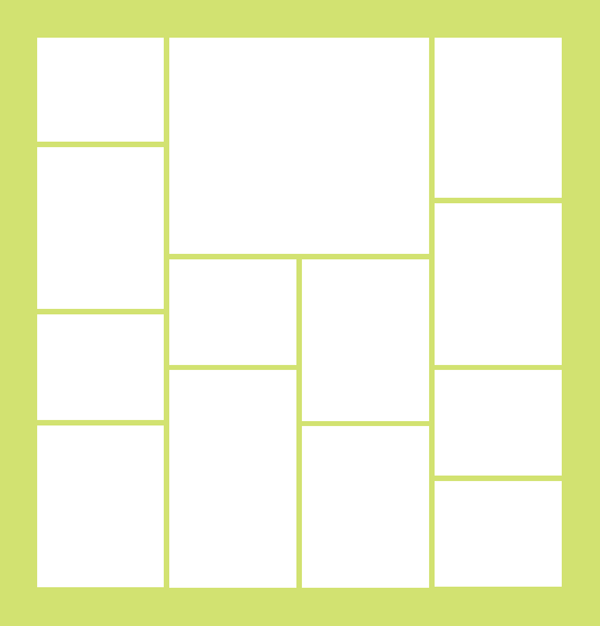 The grid is builded with based on a 8 blocks system to always have space for big visuals.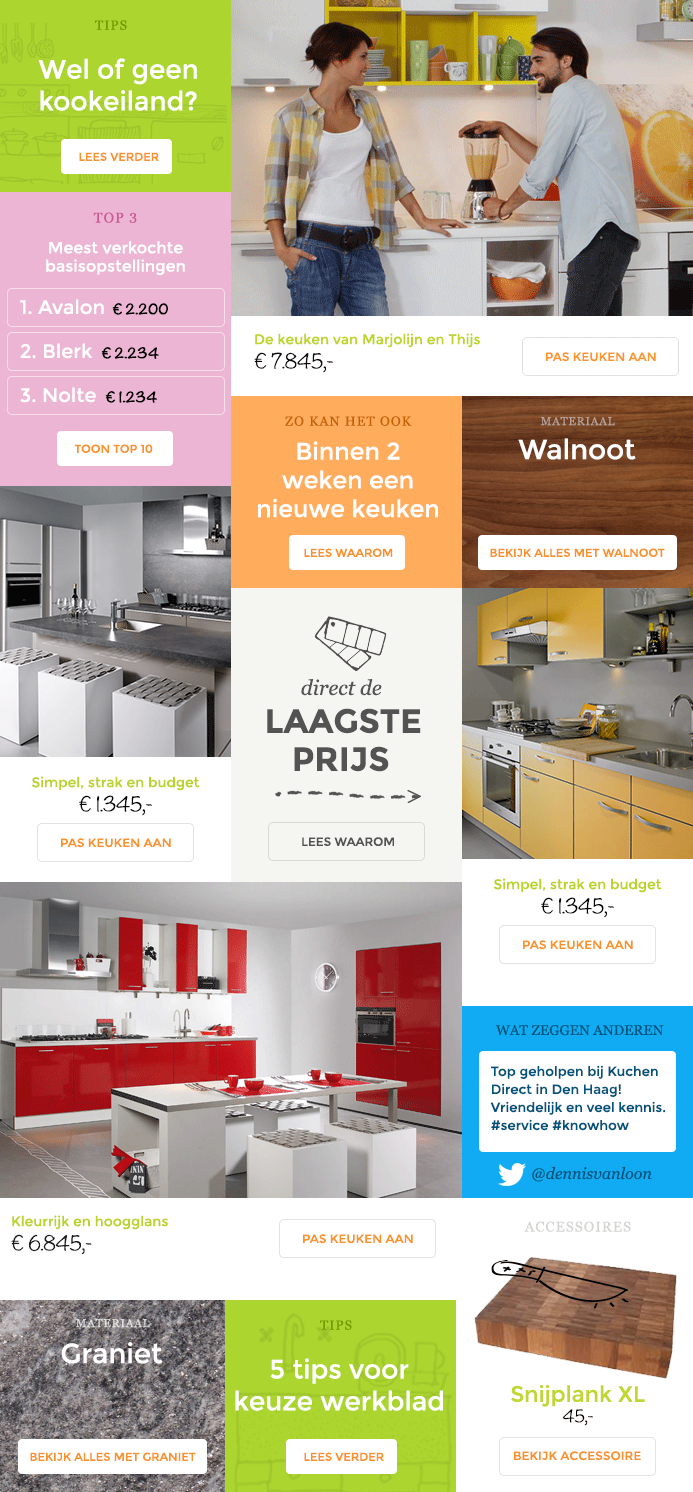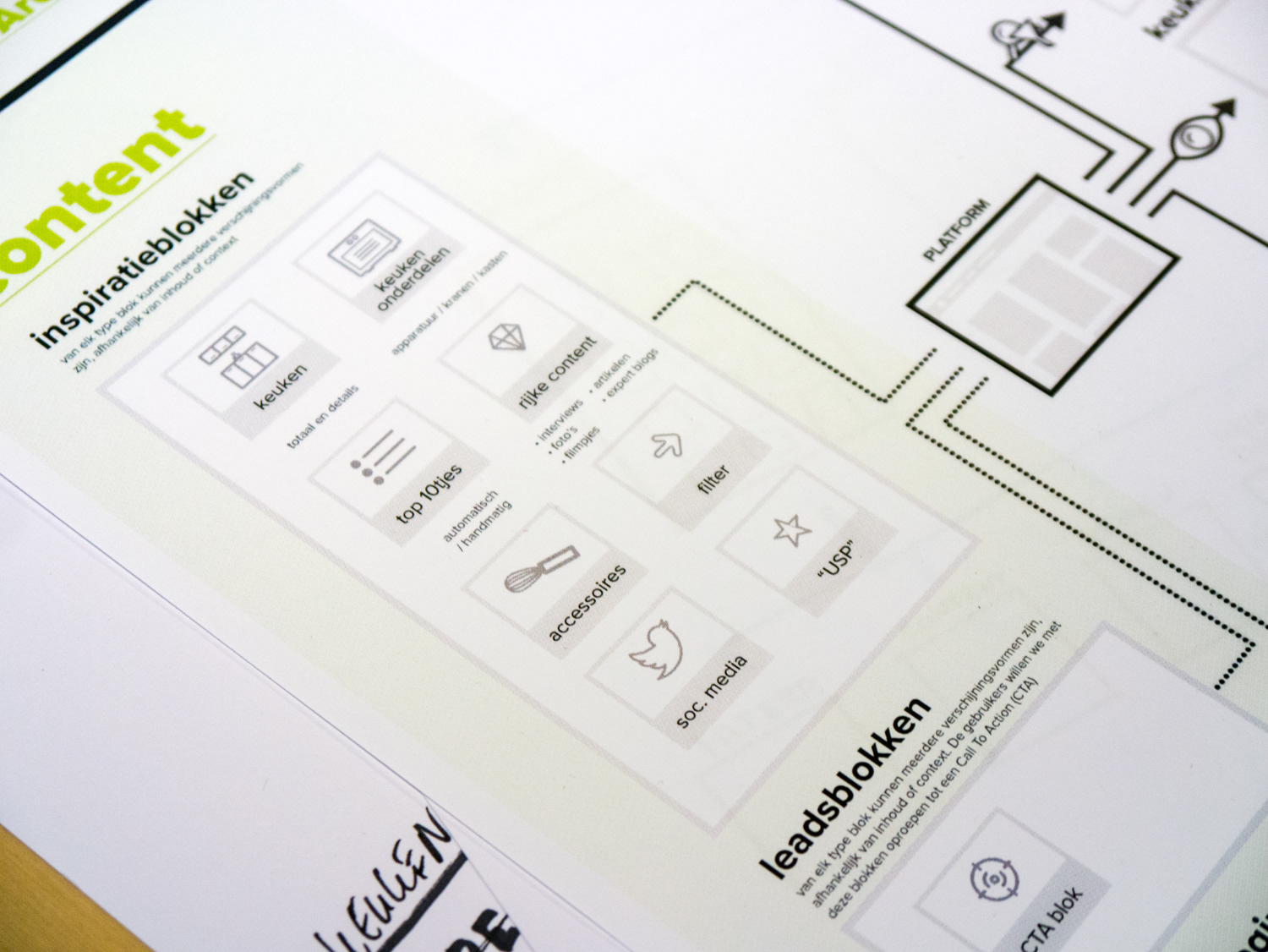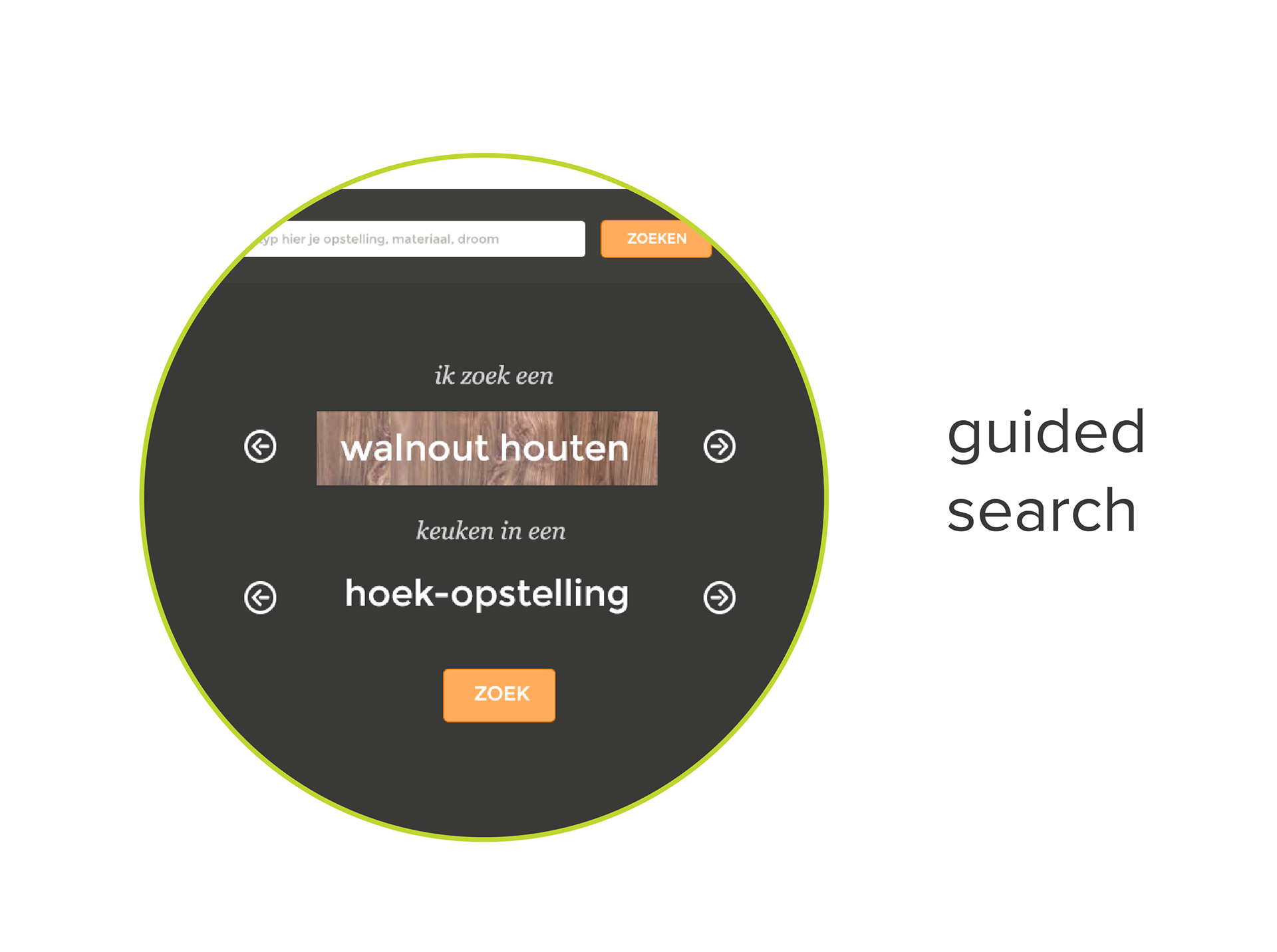 To help the user, we implemented the pin feature. The user can collect images or articles they like. To save them for later or to share with their partner, friends or the Kuchen Direct expert.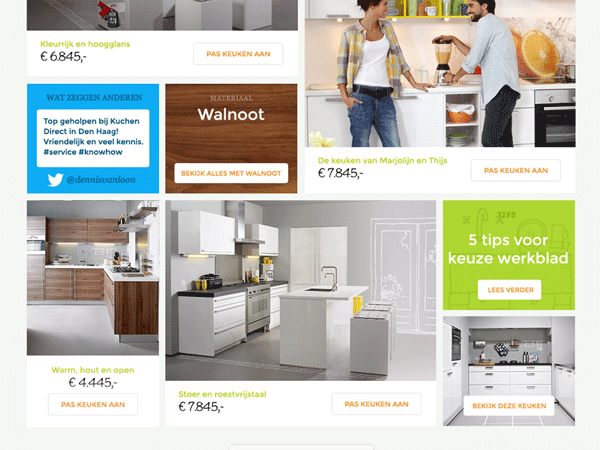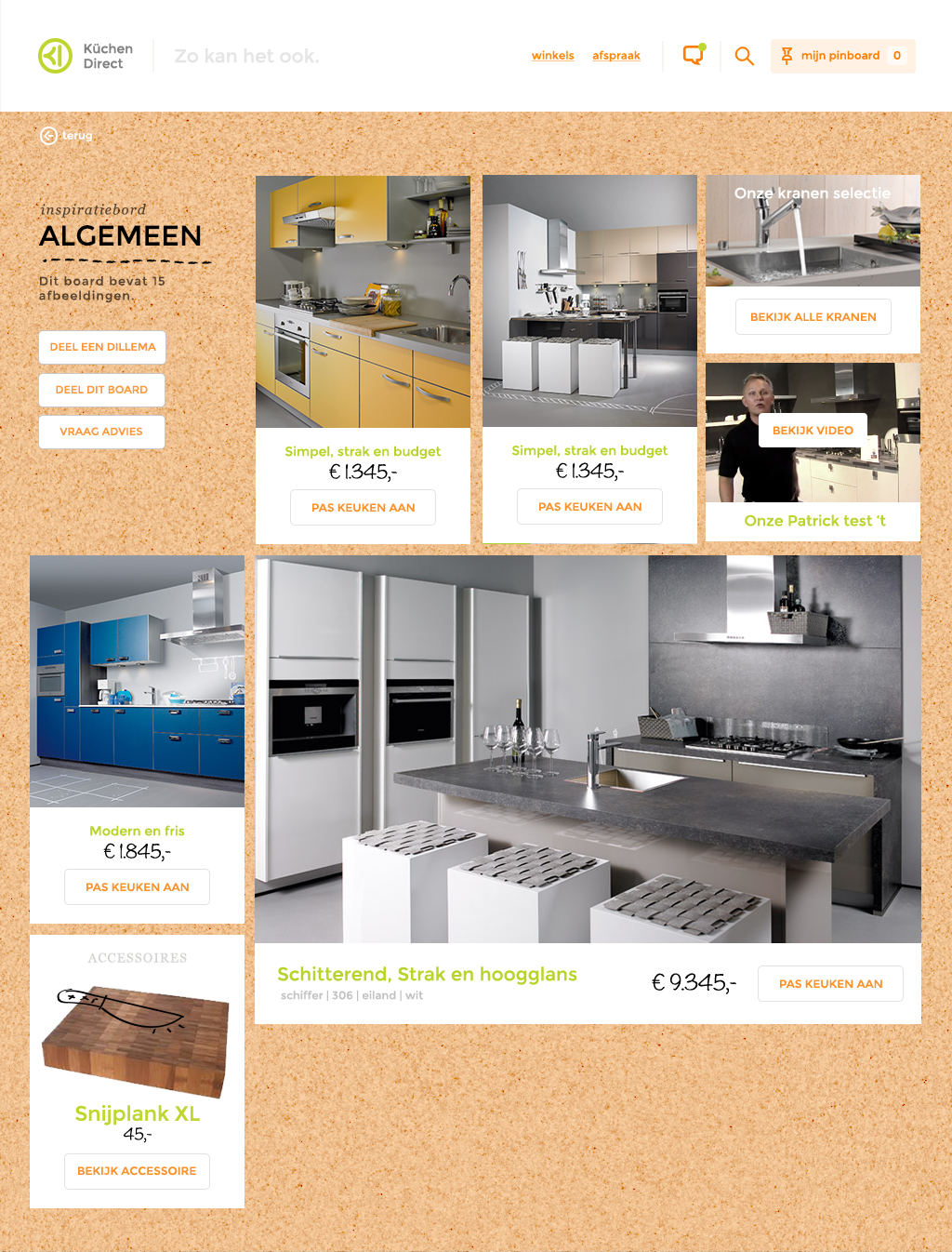 No complex 3D build programs with plugin to be installed. Just tap on the picture to change colours, materials or gear.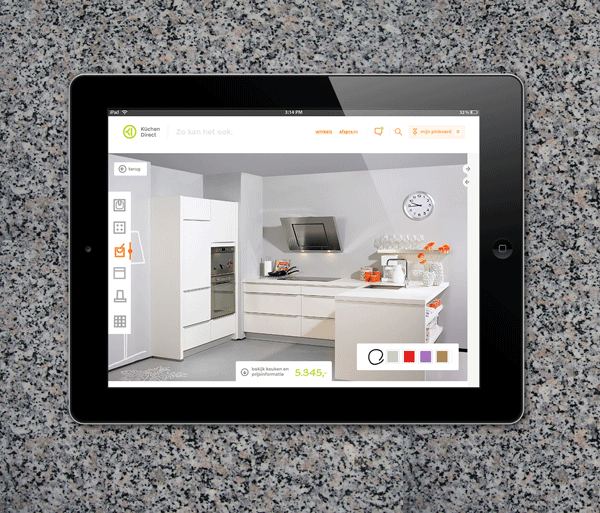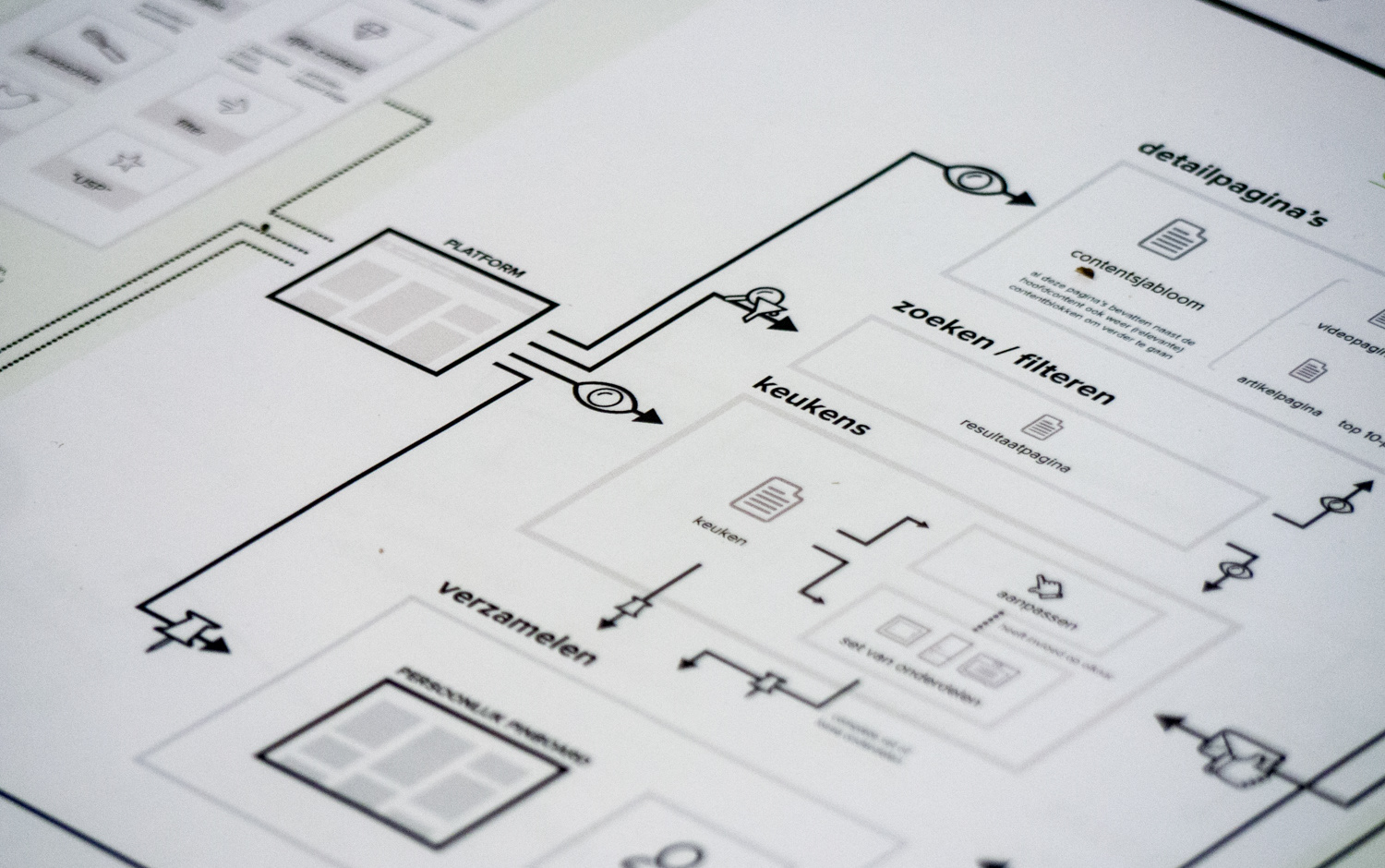 — mindset 4: advice
Advise can be asked from friends or Kuchen Direct experts. For example, the party converstaion about the best pro's en con's for kitchen we transformed into a Facebook-dillema.