A funny name, but the sense making name, of a guy called Joeri. He's crossing The Netherlands with an old firefighters-truck making the most delicious chicken tandoori you can imagine.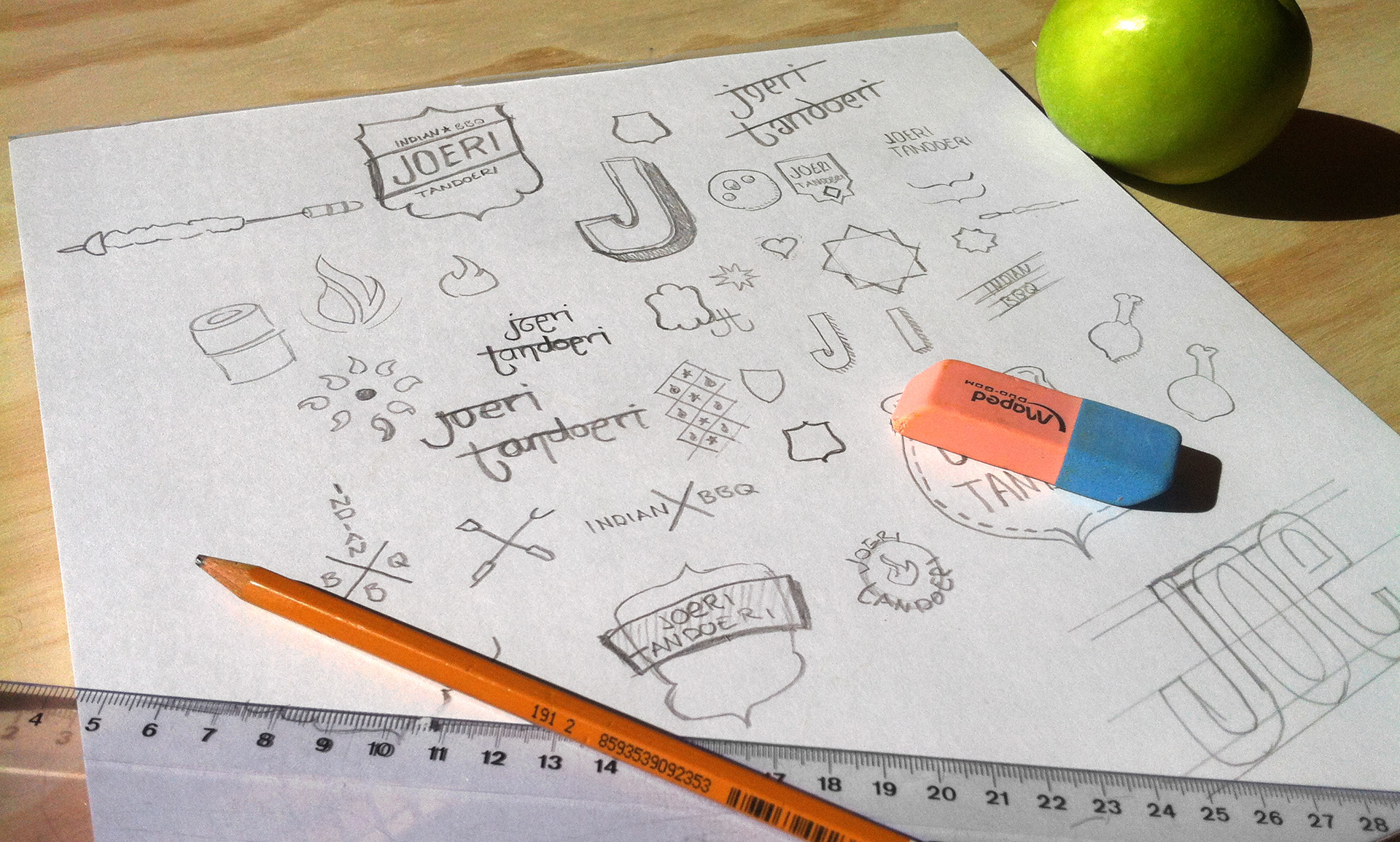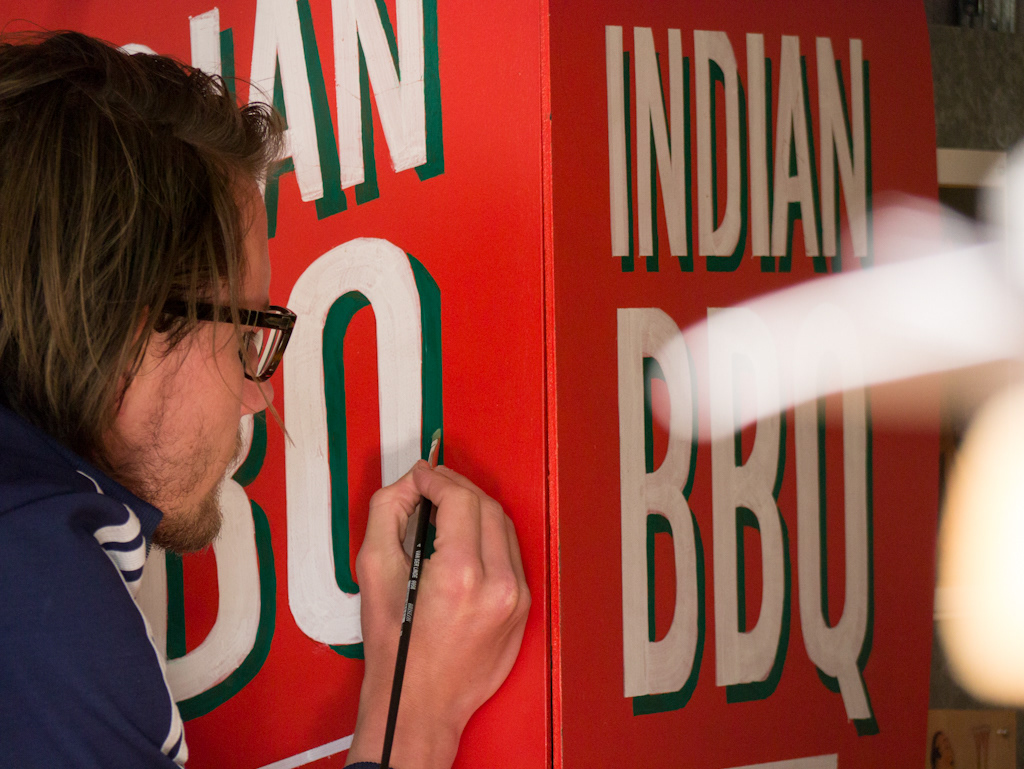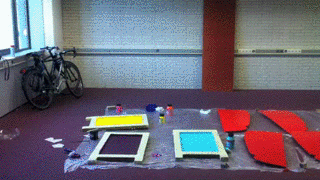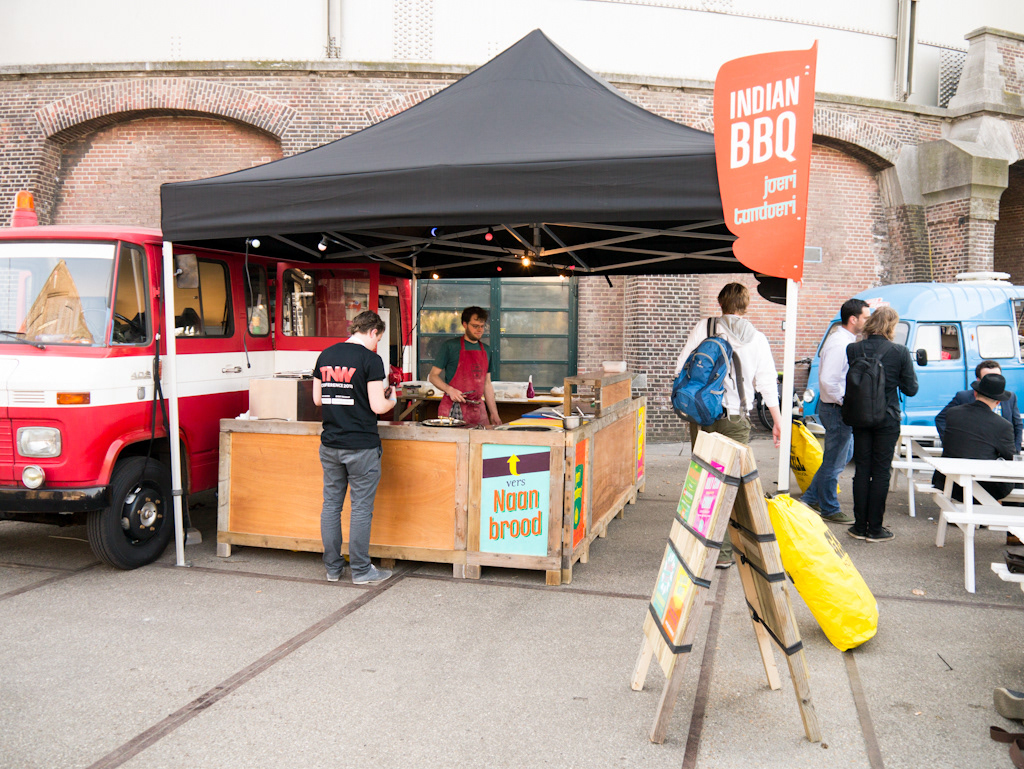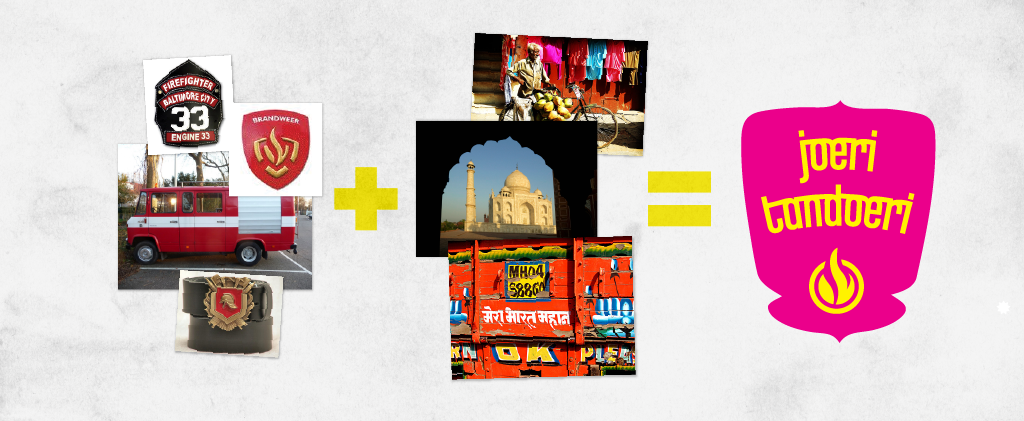 — concept
The identity of Joeri Tandoeri is a visual mash-up of  firefighters and India. We borrowed the shape op the badge and the iconic flame from the firefighters. The visual language of India is so rich, we couldn't choose. We used all: the curved shapes of the architecture, the patterns of the tiles and off course all the lively colours we could find in India. Bollywood meets foodtruck.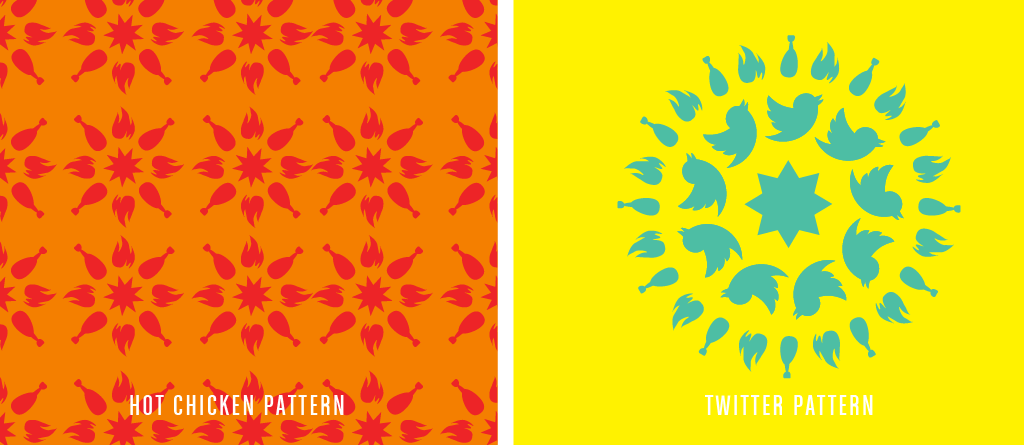 To give the identity a real streetfood feeling, we decided to handpaint all the signs for the foodtruck. It took some time, but at least the food was good.