After trying to write our own mission in one line, we ended up silkscreening a poster. A nice way to present ourself to potential clients and creative agencies.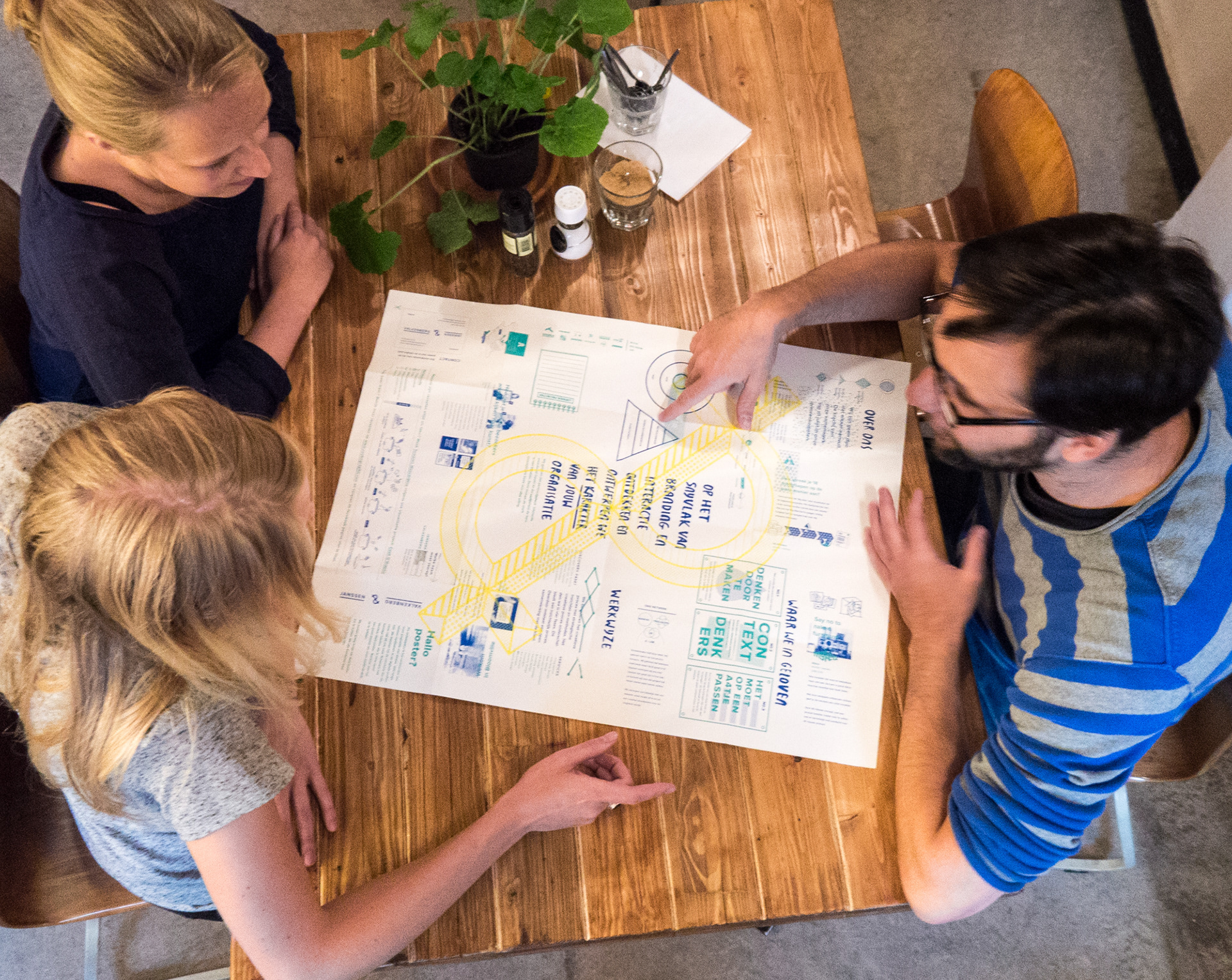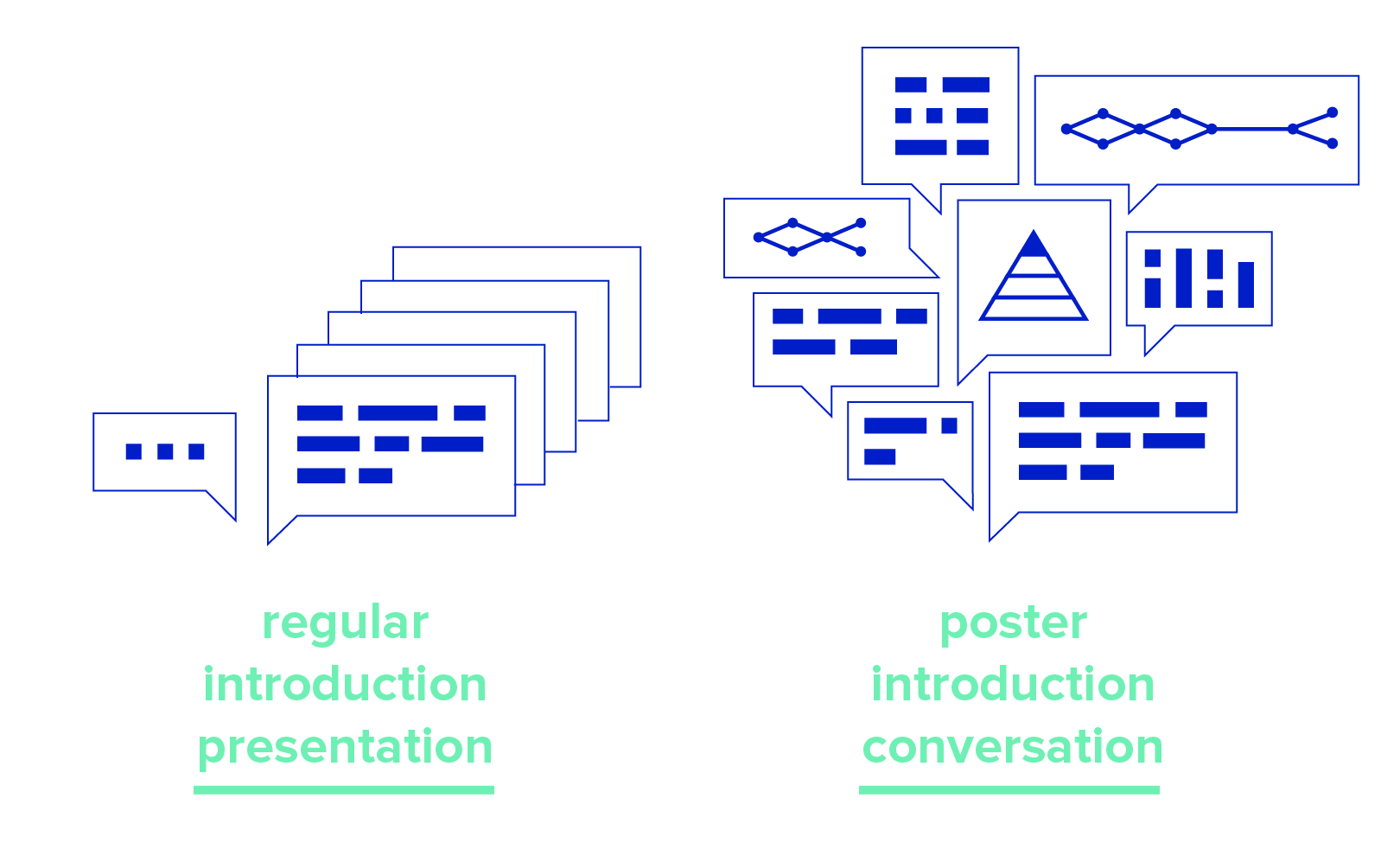 A introduction presentation often is a monologue. Not a good way to get to know each other. That's why we choose to make a poster. Not forced by the order of a keynote the poster facilitates a real conversation.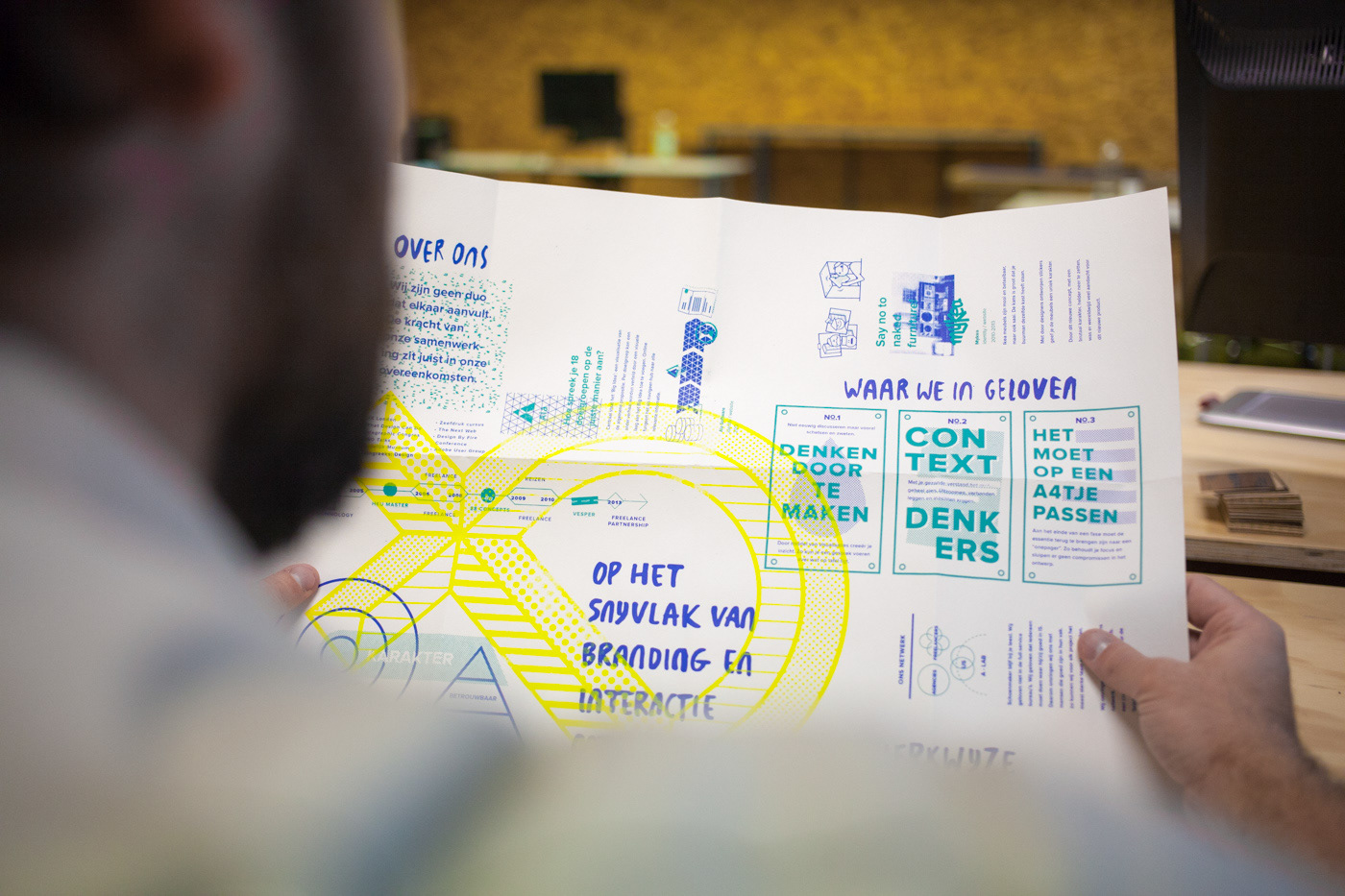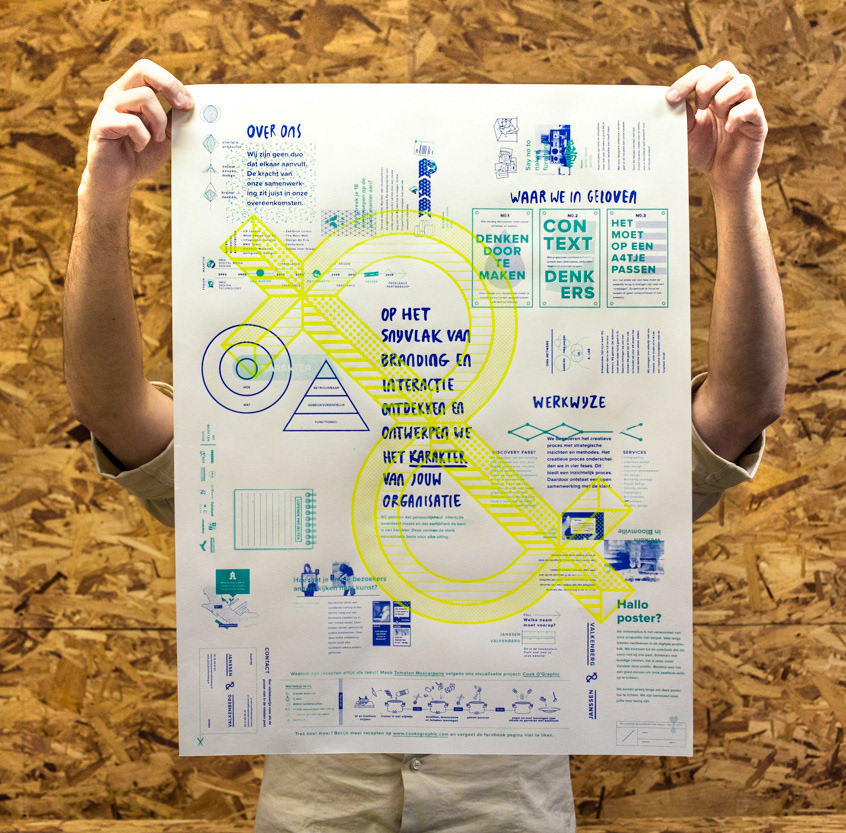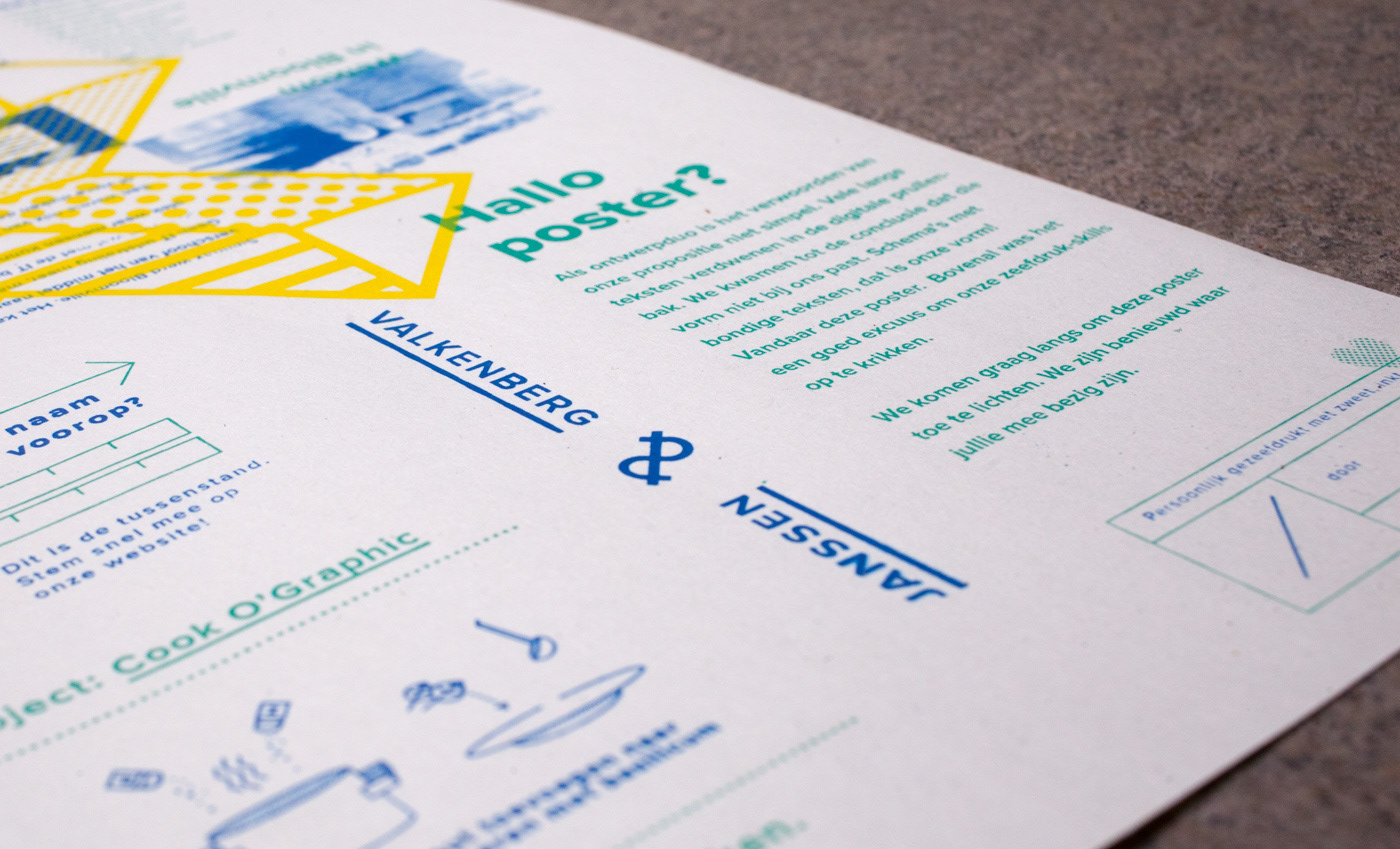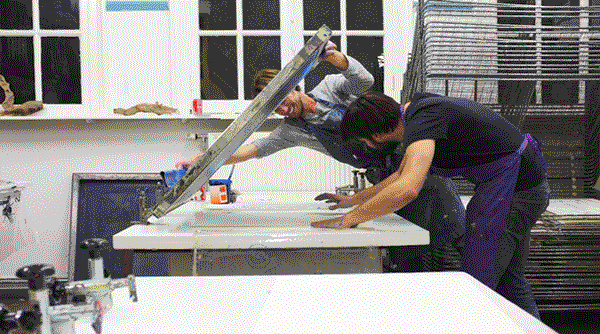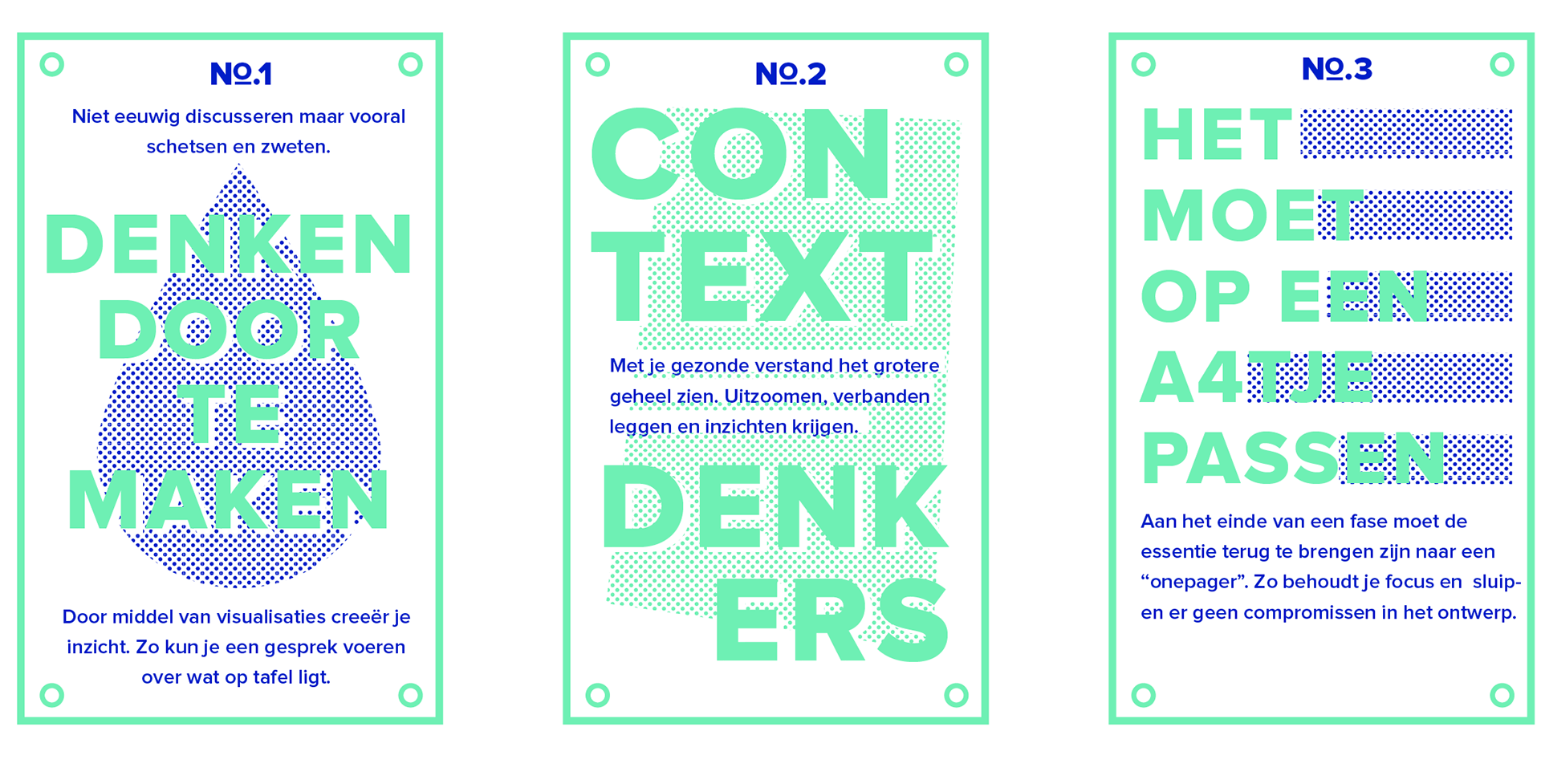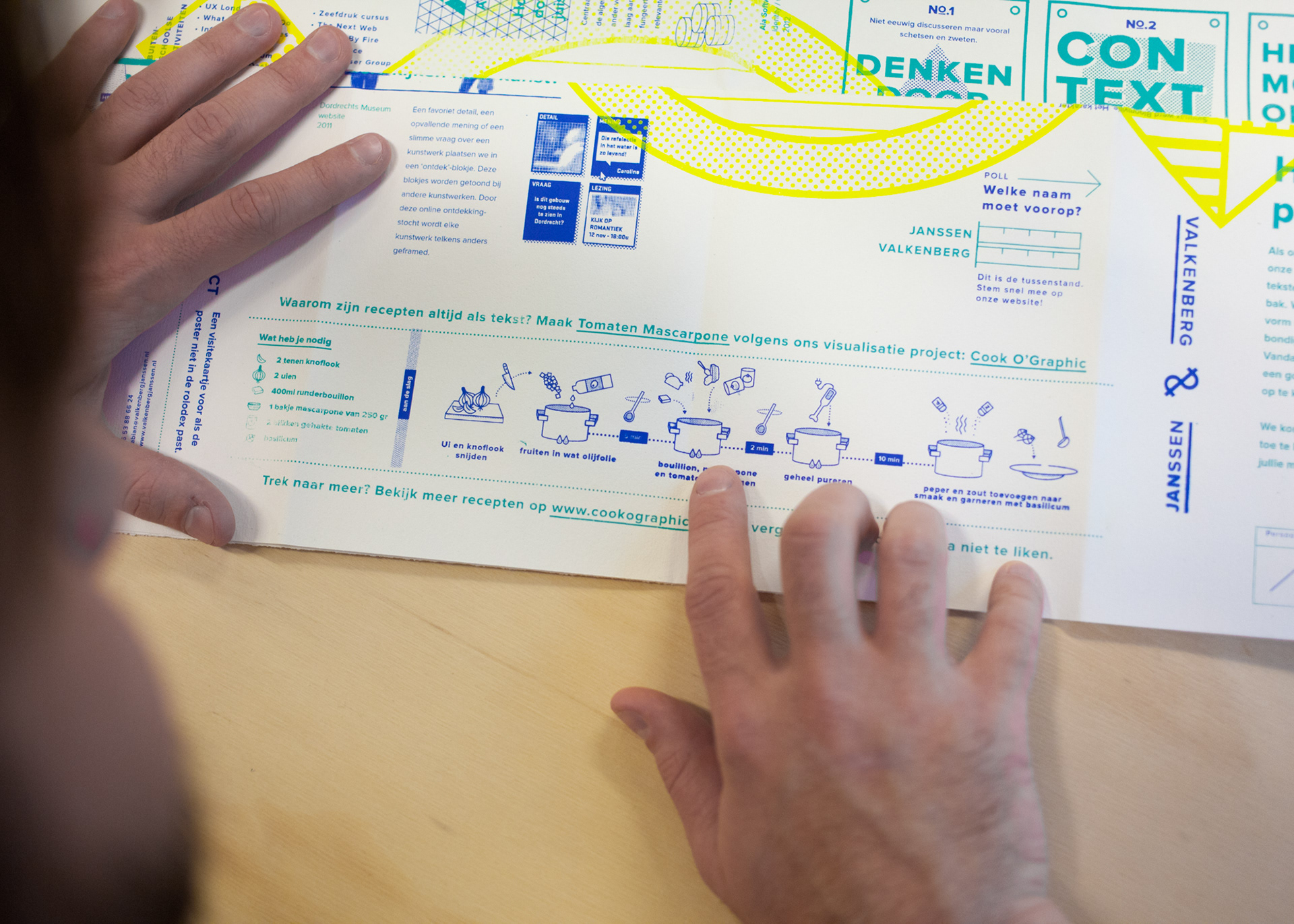 The poster consist of several elements that are manually added to the poster.
The information about the number of silkscreened editions and who has made this poster. A short overview of projects we are currently working on. And the current score of our poll on the website which name should come first. Valkenberg & Janssen or Janssen & Valkenberg?